Thomas Davidson and Moto America
Our customers are really lucky to have a bonafide Ducati Master Technician, with extensive track experience, working on their prized possessions.
A few days out of the month Erico bids Thomas "Godspeed" and sends him on his way to work on the race bikes of some of MotoAmerica's top riders. Here is a quick rundown on some of Thomas' accomplishments:
Thomas raced from 2008-2017 in the Alaska Motorcycle Road Racing series. This opportunity garnered him years of experience working on his own race bikes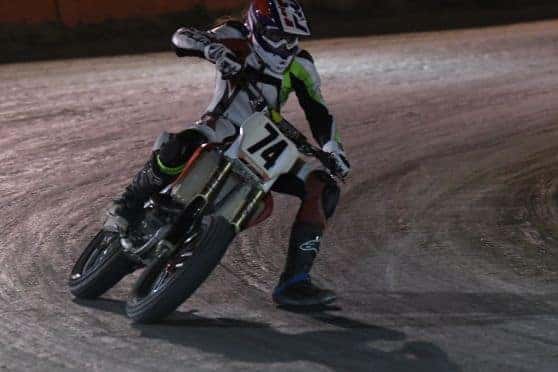 2016/2017/2018 – Thomas assisted Devin Schimpf in winning the Alaska State Championship twice. And in 2018 they were within striking distance of setting the lap record, until a 150 mph crash sidelined them.
2018 – Thomas moved to the contiguous United States and secured a tech position with
Team Hammer
for the second half of the MotoAmerica race season as
Valentin Debise's
chassis mechanic in the Super Sport championship. They finished the championship in third place and Thomas was there to celebrate in the Winner's Circle every step of the way. Thomas' skills were noticed by the Team and he was asked to take on more responsibility. He began working for
Nick McFadden
as a chassis mechanic with the same team; and as a data apprentice. It was a very challenging year, but Nick rode his heart out and the team finished strong at the end of the 2018 season. In case you are wondering a chassis mechanic is basically responsible for everything on the bike that requires a wrench, including such things as tire changes, brake pads, disassembly for inspection, tire pressure and anything else that is needed under very tight time constraints.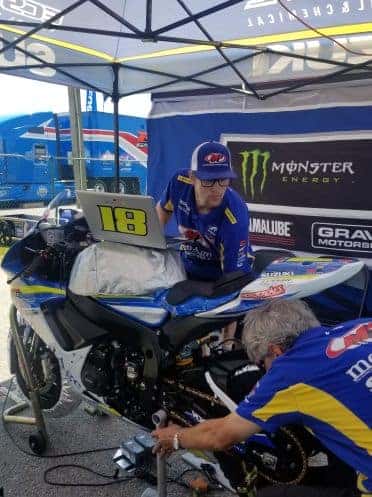 2019 – This year Thomas is in charge of handling data for Team
M4 Ecstar
in the MotoAmerica Twins Cup Championship. Data is very important in the racing world. It can mean the difference between a big win and an agonizing defeat. Some of the data that Thomas tracks includes: break pressure, RPMs, throttle position, suspension travel and whatever else is needed to decipher if the rider's inconsistency is based on the bike or the way it's being ridden. In his new role Thomas in charge of both the 2018 Junior Cup Champion,
Alex Dumas
, and the 2017 Nicky Hayden AMA Road Race Horizon Award winner,
Joseph Blasius
. He is handling data logging interpretation and Motec ECU engine management for both racers' bikes. All the while Thomas is continuing to work as a chassis mechanic. Thomas and his teammates all work wearing many hats all with one final goal in mind of making the bike safe and Fast! Much the same way Thomas approaches his work on Erico customer bikes!
And if you wish to request Thomas to work on your race bike email us and make sure you include that in your service request, or you can talk to him at our next track day on June 3rd at High Plains Raceway. Email us to sign up for a track day or you can learn more about Erico Track Days by clicking
here
.