Why I Ride- The Dickerson Boys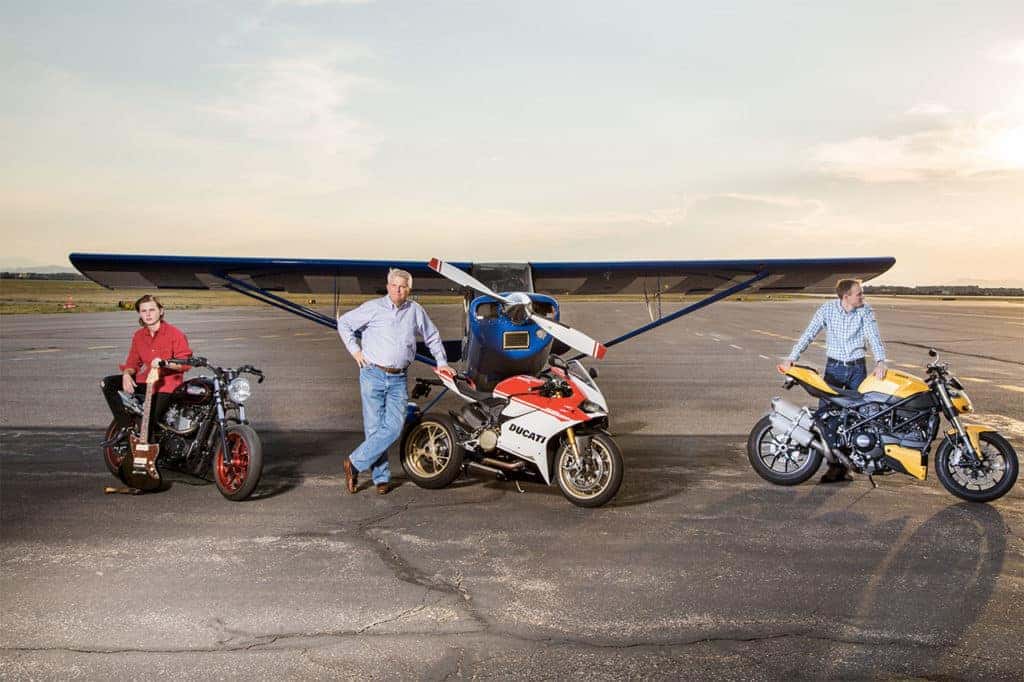 We ride because there's simply nothing more satisfying than capably carrying on the smooth, polite and quick tradition of being a "Gentlemen's Express". Riding a bike provides each of us with a constant goal to shoot for. The miles we have clocked allow us to maintain a timeless bond that surpasses our individual passions of music, flying and racing. Our Sunday morning runs up Squaw Pass, before tourists and the local constabulary awaken, is a ritual that's seldom missed; as is the rapid descent down into Idaho Springs for breakfast and good-natured critiques of one another's riding skills (or perceived lack thereof).
We feel very lucky to be able to experience the thrill of a smooth mountain road, a riding school, or a great track day, together as a family. It's so much better that way, and it encourages each of us to be better riders and never take what we're doing for granted.