Eldorado – Part I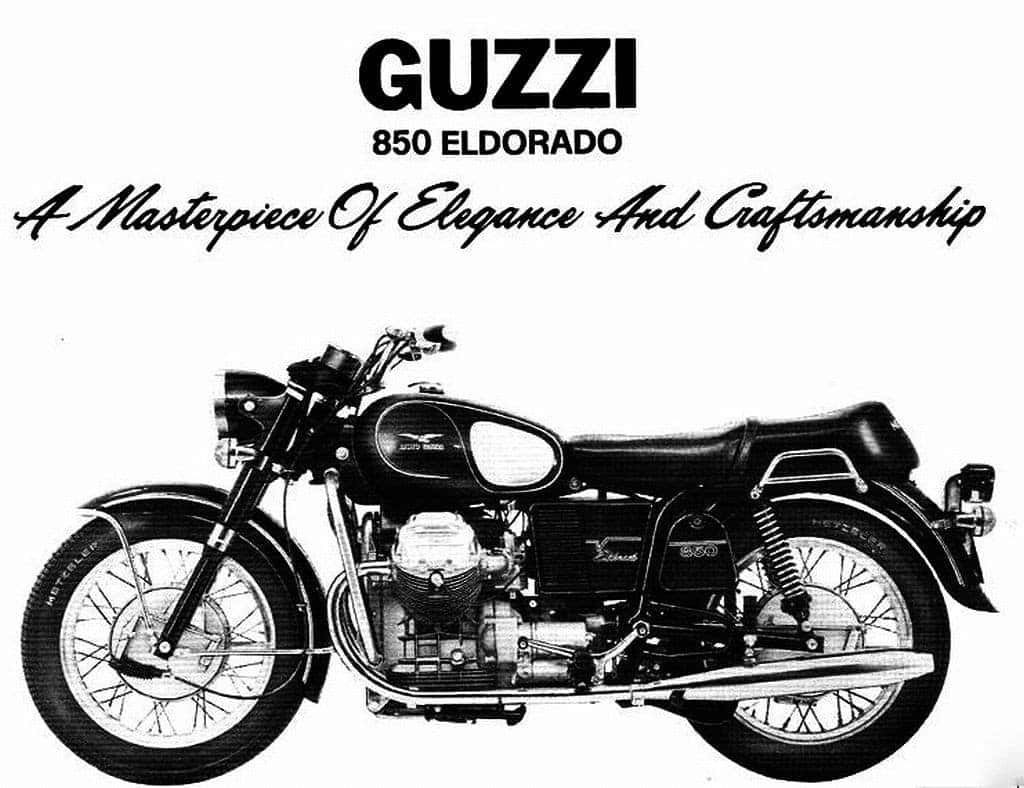 When you are young, it is acceptable to be impulsive, and dangerous at times, with your money, and yet the beauty of the friction created by risk and making a choice to live with the consequence of your decision is what carves you into the person you grow to be… and that being said we go to a place called Eldorado- an imaginary place of wealth and opportunity. When I was rounding my 20's somewhere and working away at my day job, I decided it was time for me to pursue the dream of owning an old war bike… a real vintage bike that put me in an exclusive time machine world of fighter pilots and oversize goggles, a scrappy jacket and Italian army boots. I also needed some type of bat cave to roll into from the summer darkness and work away on my perfect secret locator.
My search began with Matchless, and a close almost purchase on an incomplete 49 Panhead knowing it was way out of my league dollar wise I kept on… to a Royal Enfield, and lo and behold entered into the world of Moto Guzzi by mistake. You see for the dollar that old loop frame and war like stance pulled me right in, the black curves and ancient looking head light… it was part zenith radio and part industrial land sled and my interest grew. I scanned the cycle trader and local papers and socked away fives, tens and twenty's. Then one day an ad appeared in The Rocky Mountain News and I cut it out, 1972 Moto Guzzi Eldorado 24000 original miles, many new parts and the last two words were what got me " ride anywhere" 3800.00 followed by a listed a phone number.
Now 3800.00 dollars is a lot of bread for a guy in his 20's but I was hopeful and determined, living way beyond my means. I dug up my envelope from a back drawer and counted out 2900.00 well not quite there. I did not call but saved the paper and did a bit more sound work at night and ran extra hours working ducts for a friends HVAC crew and a month down the road I had scraped together 3500.00. In the bottom of my wallet was the small crumpled ad, I dialed the number push button land line style and a friendly voice answered on the other end, " yeah I still have it, when do you want to come see it?" I think my heart started racing when I said "tonight at 6:30!"
The guy was an enthusiast and had at least 10 bikes, 30 leather jackets and a vast knowledge of his machines. I was locked into the details like a moth to a burning candle. "It's a soft bike, easy to ride and very forgiving" he said, "but you are going to have a relationship with it". I must have asked him a million questions and he answered every one graciously and then to my horror he said, "take it for a ride".
What!!!? ", how do you shift this thing"? He showed me and I fired the bike up, it shuddered and spit and rattled and then smoothed out. I rolled down the neighborhood block feeding it throttle and stomping through the gears and to my astonishment the pipes gave an inedible song to the atmosphere, I had to have it. I returned to the driveway and watched as he walked out smiling because I must have been. "Will you take 35?? He looked down at the ground and glanced back up pausing…"mmm.., I was silent "well…I. ..ok"! We made the deal and he gave me the keys, two great owner's manuals and one book called Guzziology. I was on my way to the land of wealth and opportunity but not in the way I had imagined.
Part 2 coming next week, Kurt Ottaway, Sales, Erico Motorsports