Introducing the New Triumph Modern Classics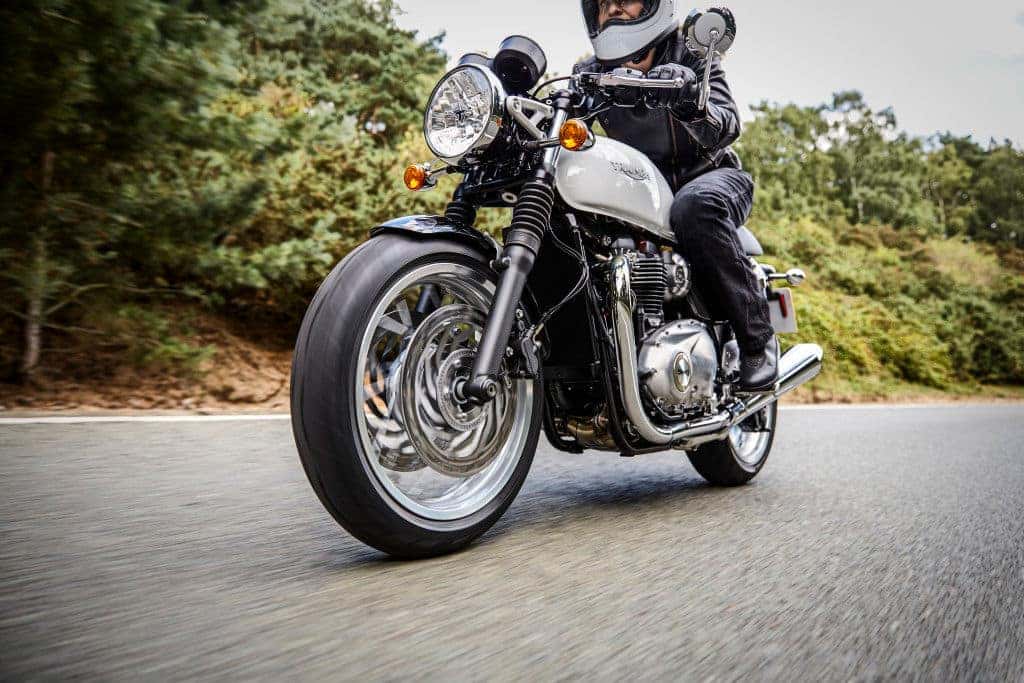 The worst kept secret in the motorcycle world is out – and I'm not talking about the Valentino Rossi v Marc Marquez affair. Rather, Triumph has updated and modernized their venerable Modern Classic line. The new bikes take a look back to the glory days of Triumph engineering for styling while applying modern technologies to everything else. A quick synopsis of the major differences follows.
New Old Names – instead of the Bonneville, Bonneville T100, Scrambler and Thruxton we now have the Bonneville Street Twin, Bonneville T120, Thruxton and Thruxton R. Noticeable in its absence is a new variant of the Scrambler, with no news on whether a new version is on the horizon.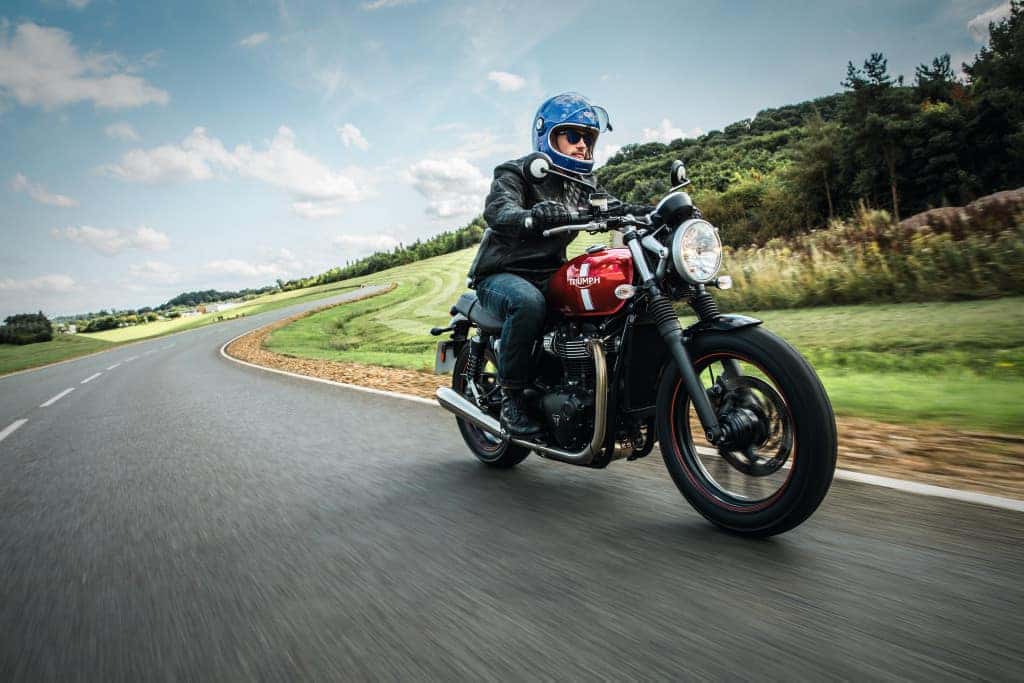 Goodbye to Air Cooled Engines – The tried, true and underwhelming 865cc engine is gone. All bikes, with the exception of the Street Twin, will receive an all new 1200cc water cooled twin tuned to different states depending upon the application of the particular bike. The Street Twin, which replaces the standard Bonneville, receives a 900cc liquid cooled engine. Definitive horsepower numbers haven't been released; however torque figures look very promising. The Street Twin starts things off with 59 ft-lbs starting at 3,200 RPM. The T120's check in with 77 ft-lbs starting at 3,100 RPM. The Thruxton's top the line with 81 ft-lbs at 3,500 RPM.
Cables or Computers? – All you technophobes might want to turn away now. All the bikes are now throttle-by-wire (TBW). All the better to utilize ABS, traction control and switchable engine modes. Say what you want, TBW is here to stay especially in the reality of ever stricter safety, emissions and noise requirements. TBW is very cool since it allows you to change the performance characteristics of the bike to suit conditions, moods or abilities.
All of the changes listed above are also complimented by changes to frames, brakes, ergonomics etc. Moreover, the fit and finish of the new bikes is amazing and makes the previous generation bikes, whose finish was superlative, look downright pedestrian. Knowing that Bonneville buyers also have an eye towards customization, Triumph is getting into the aftermarket parts business in a big way. Each model will have Inspiration packages as well. So whether you want "scramble your Street Twin or go full race café with your Thruxton R Triumph has the accessories that allow you to follow your vision.
Now that you're all revved up and raring to ride a new Bonneville or Thruxton of your very own you may be asking when you can check them out in person. The answer is, soon. All of you Erico Motorsports fans know we like to make a big deal out of new motorcycle releases and the Bonneville's and Thruxton's are no exception. Stay tuned to our website and Facebook page for upcoming details and don't forget to dust off your party hat!