How to Get a Motorcycle License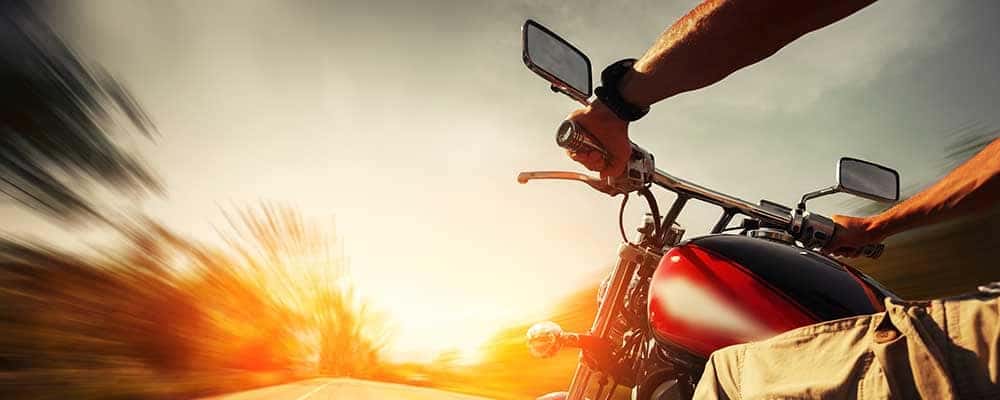 Dreaming of riding down those Thornton and Westminister roads on a brand-new motorcycle? Chances are you've probably looked into how to get your motorcycle license. So, if you have questions like, "Can you get a motorcycle license without a driver's license?" or "What is the motorcycle license age requirement?" our team at Erico Motorsports is here to answer all of your questions about the process. Learn how to get a Colorado motorcycle license below!
Do You Need a Colorado Motorcycle License?
The state of Colorado does not have a separate Colorado motorcycle license card. Instead, the state issues an endorsement on your existing driver's license with either an "M" or a "3." If you get an "M" on your license, you can drive any type of motorcycle. The "3" allows you to drive motorcycles with three wheels only. Therefore, you must have a driver's license to drive a motorcycle.
What Are the Motorcycle License Requirements?
Prior to receiving your motorcycle driver's license, you must complete a few steps. To obtain an "M" endorsement on your driver's license, you must be at least 16 years of age and possess a valid Colorado license. There are two different ways to acquire a motorcycle endorsement in Colorado:
Take the motorcycle written exam, and purchase a motorcycle instruction permit after passing. Then, schedule a motorcycle drive skills test. Once you pass that test, you can purchase a new driver's license to add the motorcycle endorsement at a driver's license office.
Complete a Motorcycle Operator Safety Training course, and bring proof that you completed the program to the DMV. Then, you can purchase a new driver's license that displays your newly-acquired motorcycle endorsement.
If you are under the age of 18, you must have held a motorcycle instruction permit for 12 months in order to obtain the motorcycle endorsement.
Age Requirements for Riding a Motorcycle in Colorado
If you're a would-be rider under the age of 18, prior to receiving your motorcycle license, you must do the following:
Get an "Affidavit of Liability and Guardianship" signed and submitted by your guardian.
Hold a motorcycle riding permit for a full year, after which you'll become eligible for a motorcycle endorsement in Colorado (or the"M" on your Colorado driver's license). You must be at least 16 years to receive the official "M" Colorado motorcycle endorsement for your license.
You'll need to finish a "Motorcycle Operator Skills Training" (MOST) program if you're between the ages of 15 and 16.
Additionally, if you're under the age of 18, you can only ride under the supervision of an adult who is 21 years old or older and has a Colorado motorcycle endorsement on their license — and that adult must have permission from your parent or guardian.
What is the Penalty for Riding a Motorcycle Without a License?
Operating a motorcycle without a Colorado motorcycle license is illegal. You'll get a ticket if you're pulled over, as well as up to 4 points on your license, 40 hours of public service, a mandatory fine, and court costs. It's not worth the risk and much safer for you and others on the road to first complete your training.
How Much is a Motorcycle License?
If you opt for the motorcyclist permit, the cost for the permit is $16.80. To get the endorsement on your license when you take a road test, you must pay $28 for a new license and $2 for the "M" endorsement.
Do You Need a Motorcycle License to Drive a Scooter?
While low-power scooters (50cc and under), such as mopeds, are not categorized as a motorcycle, driver's licenses are required to drive one. However, you do not need a motorcycle endorsement to drive a scooter.
Learn More from Our Team at Erico Motorsports
To learn more about all things motorcycle-related, including motorcycle insurance requirements and what's considered "high mileage" on a used bike, contact our team at Erico Motorsports near Aurora. We are happy to answer any questions, whether you want to know more about obtaining a motorcycle endorsement on your license or you're interested in a specific motorcycle in our inventory of new bikes!
More FAQs at Erico Motorsports