How Much is Motorcycle Insurance & Is It Required in Colorado?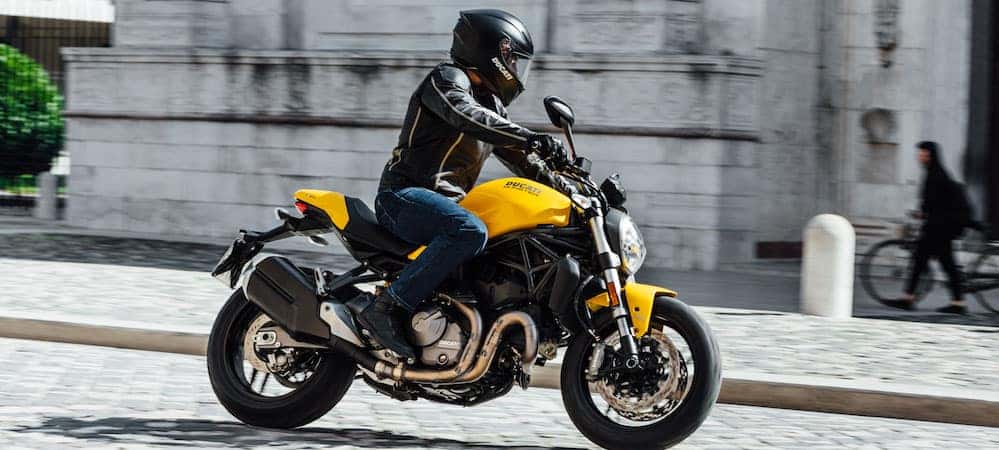 If you're wondering what to expect when it comes to motorcycle insurance costs and where to find the best motorcycle insurance rates near Westminister, you've come to the right place! The team at Erico Motorsports is here to help answer all your FAQs about motorcycle ownership, from motorcycle insurance in's and out's to how to get a motorcycle license.
Do You Have to Have Motorcycle Insurance?
If you own a motorcycle in Denver or the surrounding areas, then you are required to have motorcycle insurance in order to comply with Colorado state law. You must have the following motorcycle liability insurance, so you can pay for potential damages and injuries in the event of a collision. This includes:
$25,000 per person for bodily injury
$50,000 per accident for bodily injury
$15,000 per accident for property damage
Motorcycle Insurance Cost
There are a number of factors that go into determining the cost of motorcycle insurance, including:
The quality and type of motorcycle insurance you purchase
Where you live
Your age and gender
The age, model, and mileage of your motorcycle
How many miles you expect to drive in a year
Motorcycle use (type of recreational or professional use planned)
Your personal credit history
In general, drivers in and around Aurora can expect to pay an average of around $500-600 per year, or around $50 per month, though you could pay as little as $40 per month and as much as $80 per month, depending on the factors listed above.
Types of Motorcycle Insurance
In addition to the motorcycle liability insurance coverage discussed above, which is used to cover another person's property and injuries, you can also purchase more premium motorcycle insurance plans that cover things like:
Collision coverage for your own motorcycle
Personal medical coverage
Uninsured/uninsured motorist coverage
Comprehensive coverage for vandalism and other types of damage to your motorcycle
Roadside assistance
Rental reimbursement
Get Help with Colorado Motorcycle Insurance Requirements from Erico Motorsports
Find out more about how to get a motorcycle insurance quote from Erico Motorsports, your Denver motorcycle dealer. Get more information about motorcycle ownership by contacting us directly, or make the trip from Thornton to our dealership to check out our current new motorcycle inventory!
Erico Motorsports Answers More Motorcycle FAQs
Winters around Thornton bring plenty of snow, but that shouldn't mean you have to store your motorcycle away for the season. If you plan on riding a motorcycle in winter, check out our tips for how to winterize a motorcycle. As your trusted Denver motorcycle dealer, Erico Motorsports has the helpful hints you need! Learn More…

If you're shopping for a new bike for zipping around Thornton, you may be wondering, "How much is a Ducati?" Erico Motorsports has you covered with our Ducati price guide below. Whether you're interested in a new Ducati Panigale or Ducati Scrambler, chances are you can find one within your price range! Browse New Ducati Inventory…

Service Writer Work with customers to schedule service work and communicate any additional service needed, also handle the administrative and customer relations aspects of service department operations. Must possess strong communication skills to deal with customers, employees and vendors. Interpret customer concerns and comments for the technician, so that the technician will diagnose problems correctly,…