What You Lose with Lyft Scooter
What is Lyft Scooter? It's a service that functions similarly to Bird and Lime. If you're in a city where Lyft Scooter operates, you'll see a "Scooters" icon on the bottom left of the city map. When you tap the icon, you'll see available scooters near you. You can reserve the one you want ahead of time and pick it up when you're ready. While Lyft Scooter has its conveniences, we at Erico Motorsports see more value in purchasing a used scooter you can use anytime without restrictions. Read on to learn more about what you lose with Lyft Scooter when you compare it to buying your own.
Ability to Travel Outside the Service Area
Lyft Scooters in Denver are available within a specified service area. You can't ride or park the scooter outside of this area. Moped and motor scooter drivers must adhere to certain rules of the road, such as staying off interstates and sidewalks, but generally, they can drive on roadways and in bicycle lanes within roadways. You can also venture well beyond the Lyft Scooter service area, assuming you have the following documents:
Application to register a low-powered scooter (Form DR 2701)
Proof of insurance
Valid driver's license
Paid scooter registration ($5.85 fee per scooter for a 3-year decal/registration)
Money You Could Otherwise Spend on a Scooter
Lyft Scooter operates from 6 a.m. to 12 a.m. every day of the week. These hours are flexible, but it costs $1 to unlock a scooter and 24 cents per minute you ride. So, if you ride for 60 minutes, that's $15.40 — unlocking fee included. If you intend to make using a scooter your primary form of transportation, it makes more sense to invest in a model you can use as often as you'd like rather than spending over $15 every day. Whether you're interested in a new Piaggio or a new Vespa, our experts can help you find a motor scooter that suits your budget and lifestyle.
Stylishness & Power of a Motor Scooter
Lyft Scooters are made by Chinese electronics company, Xiaomi. They retail for around $500 and are black with a pink/purple gradient design on the front to signify they belong to Lyft. Motor scooters, on the other hand, come in a variety of styles and colors to suit your personality. Whether you want a classically-styled scooter or something more fun, you'll find one in our new or used inventory.
Also worth noting is that Lyft Scooters have a top speed of 15 mph. Motor scooters are faster with larger engine displacements and can zip from point A to point B pretty quickly. A Vespa, for example, can reach speeds of 30 to nearly 80 mph. Keep in mind, however, that a high-powered scooter may require a motorcycle license. If you simply want an easy-going ride around Denver, you can stick to a low-powered scooter.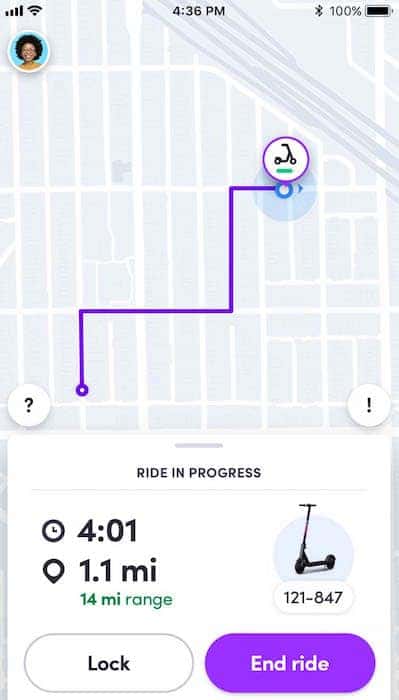 Find a New or Used Motor Scooter at Erico Motorsports!
While Lyft Scooter in Denver may be convenient every so often, buying a motor scooter is worth considering if you intend to ride frequently. Contact us to learn more about our scooter inventory, or apply for financing online if you're ready to buy!
More Local News from Erico Motorsports
Service Writer Work with customers to schedule service work and communicate any additional service needed, also handle the administrative and customer relations aspects of service department operations.  Must possess strong communication skills to deal with customers, employees and vendors. Interpret customer concerns and comments for the technician, so that the technician will diagnose problems correctly,…

The staff at Erico Motorsports is committed to being a neighbor to our friends in greater Denver, which is why we're happy to highlight the many great things going on at the local Ronald McDonald Houses in Denver and Aurora. Check it out here, and then count on our dealership near Westminister for all your…

At Erico Motorsports, we know tattoo parlors in Denver have become a frequent haunt for all types of folks, from weekend warriors to members of Denver riding clubs, not to mention non-riders! So what are the best tattoo shops in Denver, and where can you find the best tattoo artists in Denver? Don't settle for less…